Emoji Car Display is a funny and smart emoji display device that fits onto the rear window of your car. Now emojis are not only for social media, you can use it almost anywhere in your real life.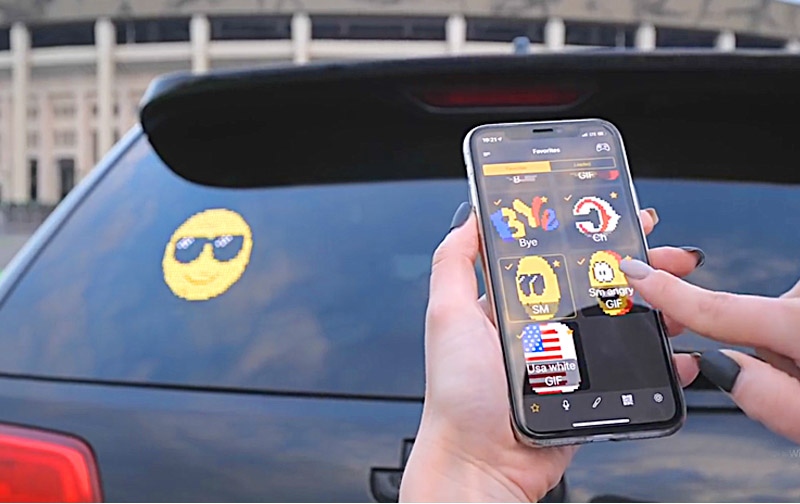 So do you want to share your emotions while driving your car or want to tell a tailgater to back off. Then use the Bluetooth controlled emoji device to display that. This car rear window digital 3D emoji display has integrated with Apple and Google to have fun with GIFs and EMOJIs.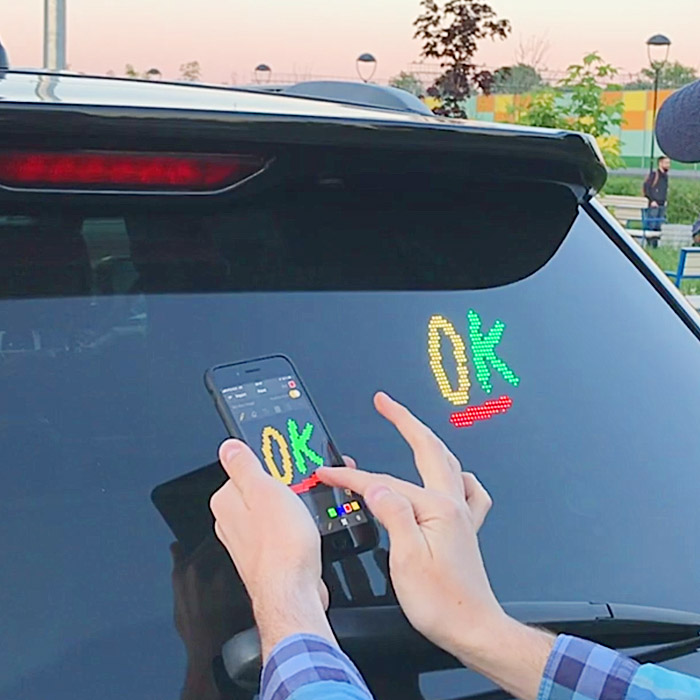 With the help of this Emoji Car Display smart emoji device you can able to display more than 1500 GIFs, Emojis & Smiles, flags, sports teams, and so much more.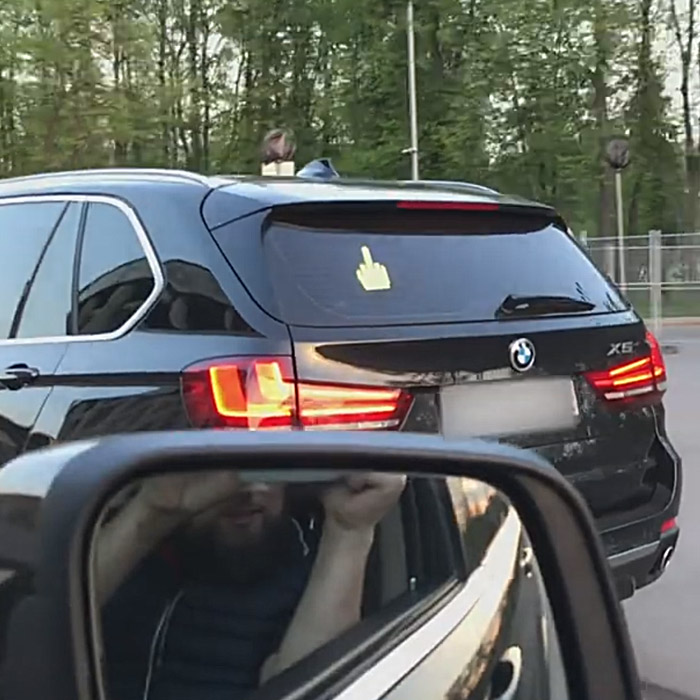 And you can also customize and create your own emoji, smile or text. So you can finally tell the tailgater to "back off". It also comes with a pre-installed 8-bit game to entertain the passengers in your car. Emoji Car Display can work perfectly with any iOS phone running 9.0 and up, and any Android phone running KitKat 4.4 or newer version.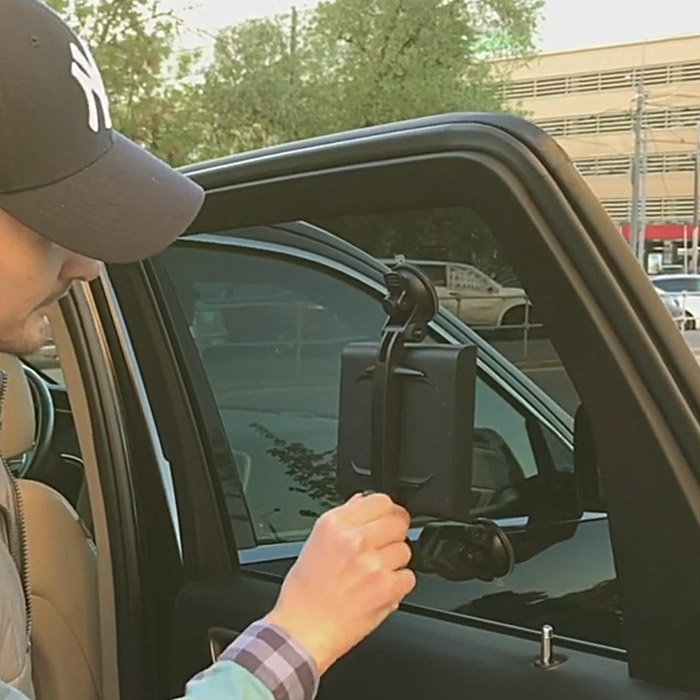 It's connected with your phone via Bluetooth and works with both Siri and Google Assistant. That allows you to display the perfect emoji depends upon your emotion with your voice command. So no-more hard to remove stickers to let everyone know what is important to you or how you feel right now.
Display
6000 Cd outdoor LEDs. 32x32p.
Power
Car Charger. Onboard car power 12V maximum power consumption 4А (At maximum brightness in white)
Dimensions
Device: 140x153x27mm / 5,5 x 6 x 1 in
Mount: 258x54mm  / 10.1 x 2,1 in
Wireless Control
BLE 4.0 (Bluetooth Low Energy)
Temperature
Operating Range -25+60c / 13-140F
In Box
Emoji Car Display Device
Car plag-in (length 5 meters)
Mount
Manual
All Apps features
Catalog more than 1500 gifs. We update the catalog every week.
Several devices in one app at the same time
Drawing in Real-time
Drawing! while the device is working, you can draw something and save your image to the catalog.
Upload your own design and customize it.
Gif maker – create animated videos right in Mojipic App
Brightness control
Time out control for the device (if connect lost)
Glow mode. Constant or ask yourself how many seconds the picture on the device glows.
Siri control and Ok Google control
Synchronization. If you connected a new device. You can run full device sync. So that the app knows all the settings of the device and the files loaded into it.