Poultry Pro Feeder Chicken Duck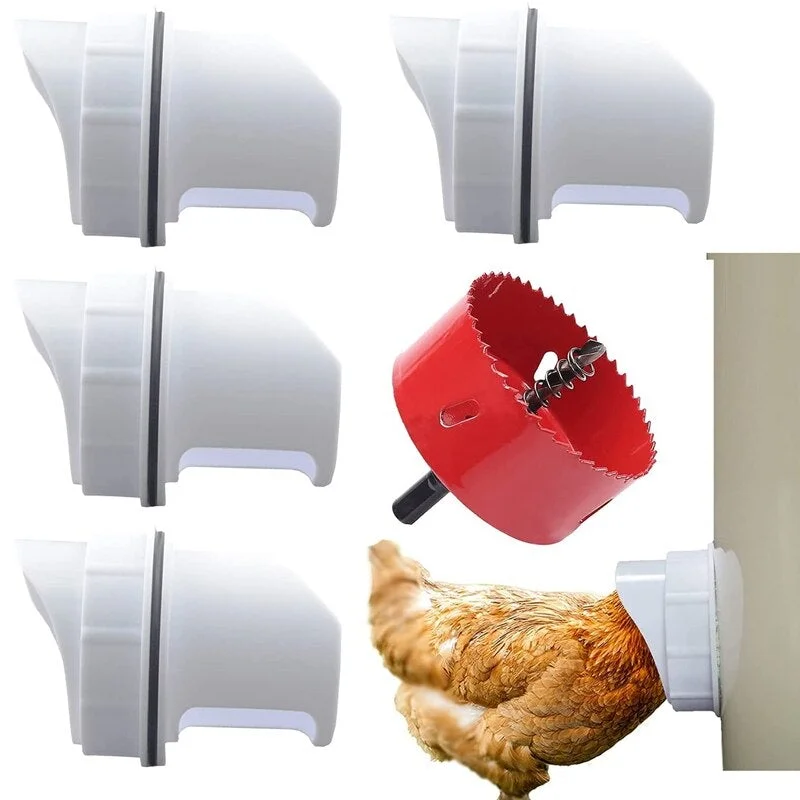 Features:
1. Easy install, come with a 3.15″ hole saw, make an outdoor chicken feeder in a minute.
2. Come with 4 chicken feeder ports and 1 hole saw; no matter 5-gallon buckets or larger box, you can always make an auto chicken feeder with ease.
3. This plastic pipe feeder was covered and rainproof design, come with connect seal, keep dry.
4. Gravity automatic chicken feeder, constant feed to be available.
5. Compare with a traditional chicken feeder, this chicken feeder will reduce the spillage and less mess.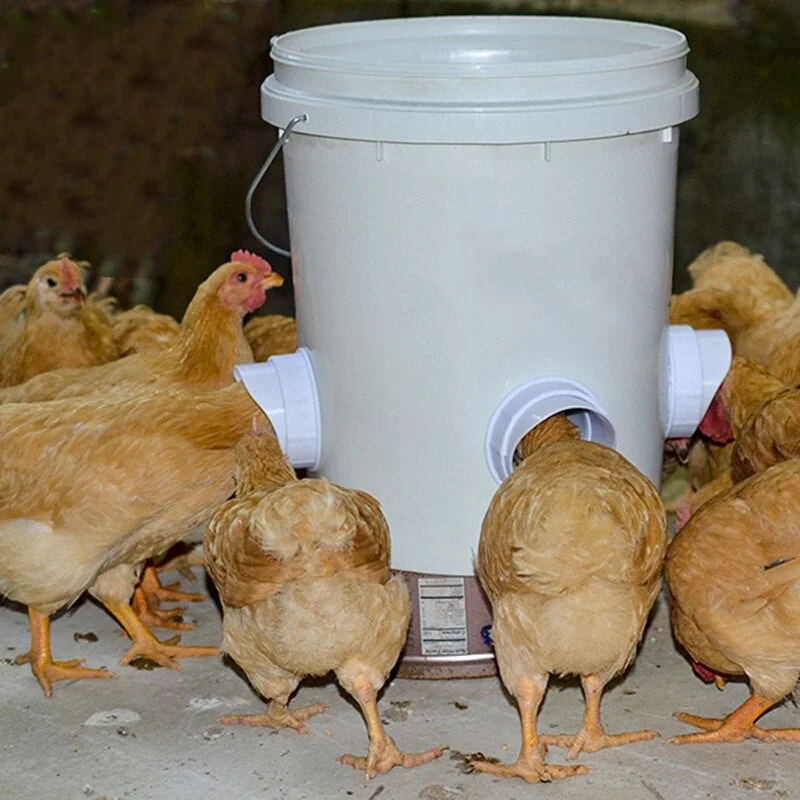 Specifications:
Chicken feeder Material: Plastic
Chicken feeder Color: White
Hole saw Size:80mm
Package Included:
4 pcs* Chicken feeder
1 pc* Hole saw
poultry Pro Feeder Chicken Duck Feeder With 4 Feeder Ports Plastic Gravity Automatic Chicken Feeder Suitable For Buckets Barrels Feeding & Watering Supplies
Poultry Pro Feeder Chicken Duck Feeder With 4 Feeder Ports Plastic Gravity Automatic Chicken Feeder Suitable For Buckets Barrels Feeding & Watering Supplies