Our Vertical Shoulder Belly Holster system allows you to continue to carry during exercise, such as jogging, lifting, trail running, biking or any other active pursuit. The Belly Holster can even pull double duty as a lifting belt on the small of the back. The Belt Holster is made from a stretchy material so you can carry different size handguns.
Easy On, Easy Off
Light Weight & Comfortable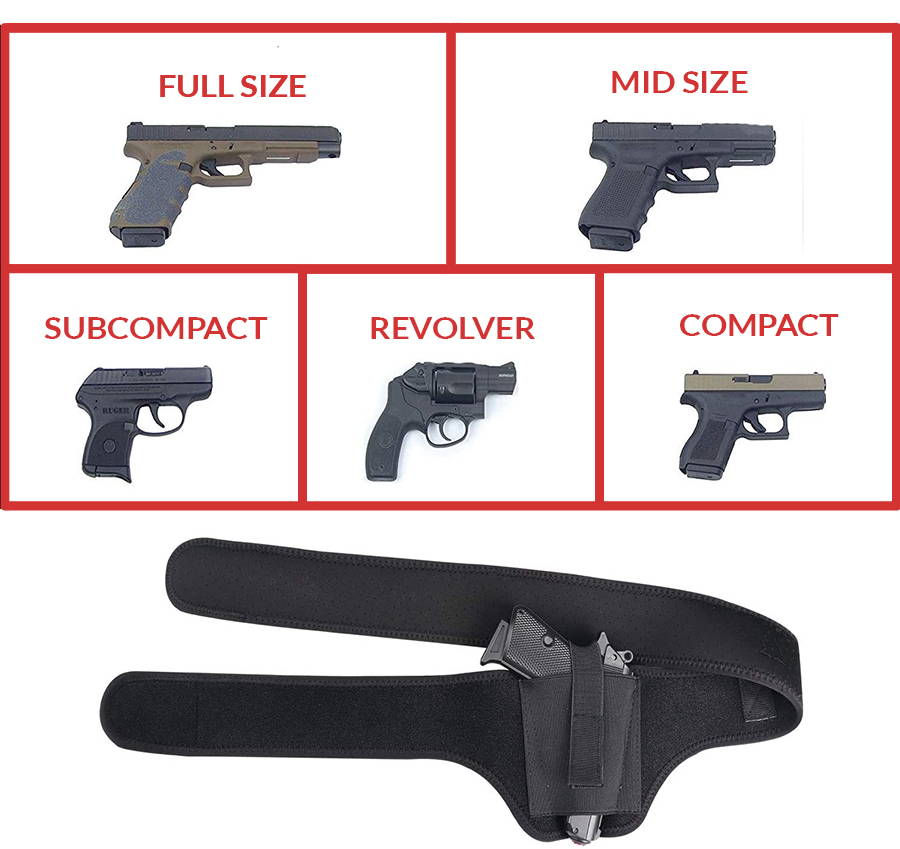 Comfortable wearing for all-day gun carriers.
100% Concealed Carry Holster.
Fits Most Gun Sizes (With Or Without Accessories)
Adjustable Strap – Perfect Fits Your Need.
Works for Right & Left Hand.
Quick Draw.
"You'll Get More Than What You Pay For…"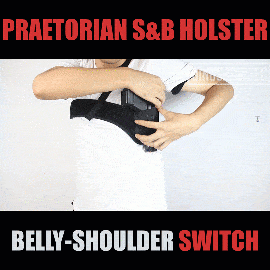 – Adjustable Strap, For either right or left hand. If you got back pain then this Praetorian Shoulder Holster is perfect for you!
Vertical Shoulder Holster Design – 

Firearm is point safely downward instead of horizontally

Neoprene Material – 

Not poking you on soft inside of your arm – Comfortable wearing

 for all-day gun carriers.

Ambidextrous Design – 

Works for Right & Left Draws.

Light weight – 

Concealed Carry Under A Jacket or a Hoodie, Perfect for  EDC (Every Day Carry)

Strictly tightened plastic band covering – Tightly held to your body, 

Fast Gun Draw
"If i were to ever need to draw the pistol in any semblance of a hurry, i would be dead…"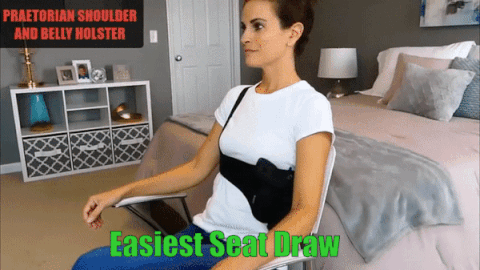 – Many other holster brands nowadays don't care about those real-life situations
– Their holsters are just too bulky, hard to wear, slow for gun draw.
– Praetorian S&B Holster is the most "natural" and fastest seated drawing holster.
– It's a strictly tightened plastic band covering your belly, hip or chest or wherever you want.
– Praetorian S & B's quick-drawing design helps prevent the "bad guys" from any reaction and provides you 3-5 "upper-hand" seconds for your self-defense.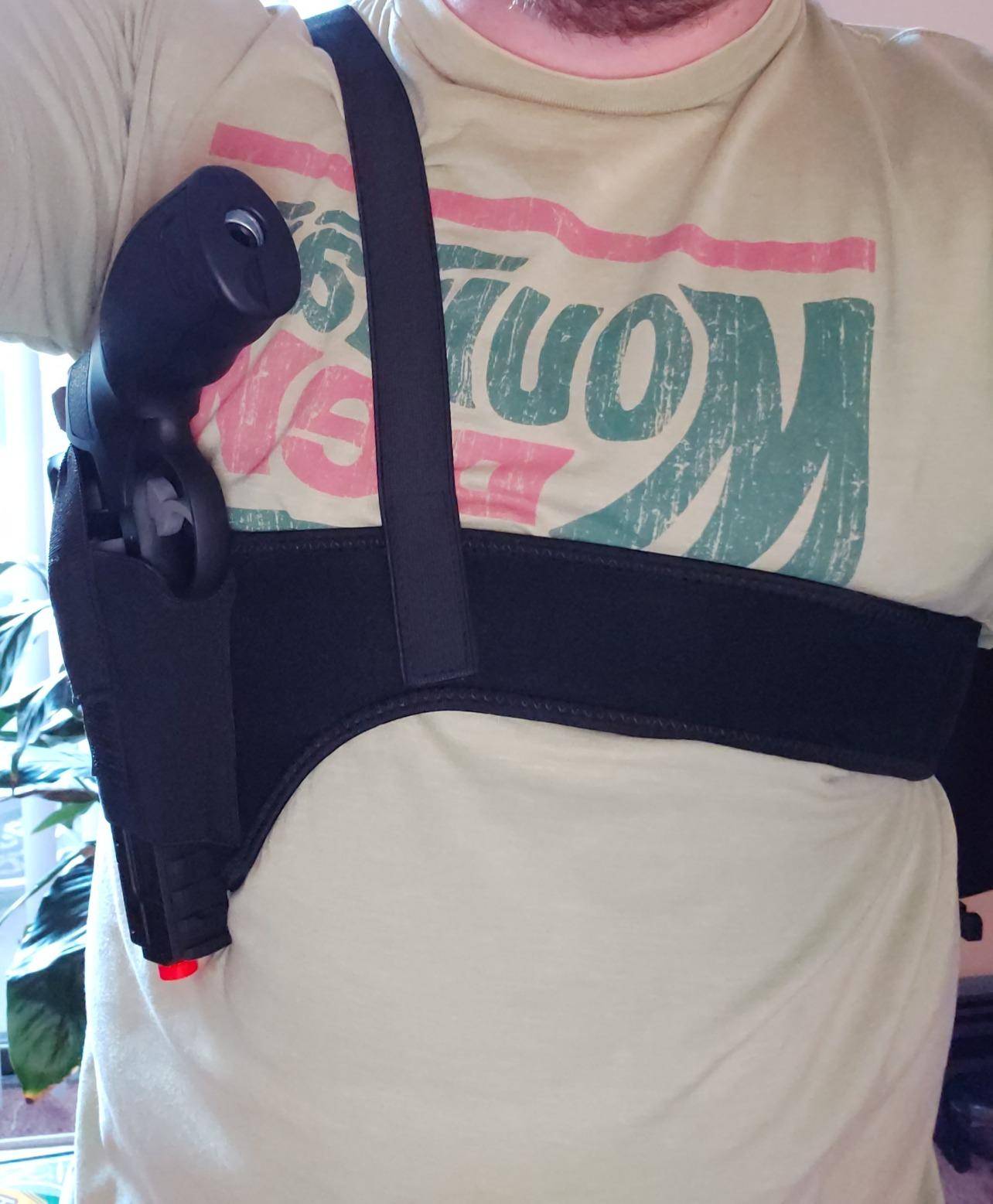 "The Velcro is high quality and holds tightly. My h8r airsoft revolver hang on very securely. It's a heavy gun and suprisingly I can wear this comfortably for hours and forget it's even on as I go about my day.  I have a roughly 44 inch chest and it still has room to go bigger or smaller."
– James Walther, Chesapeake, VA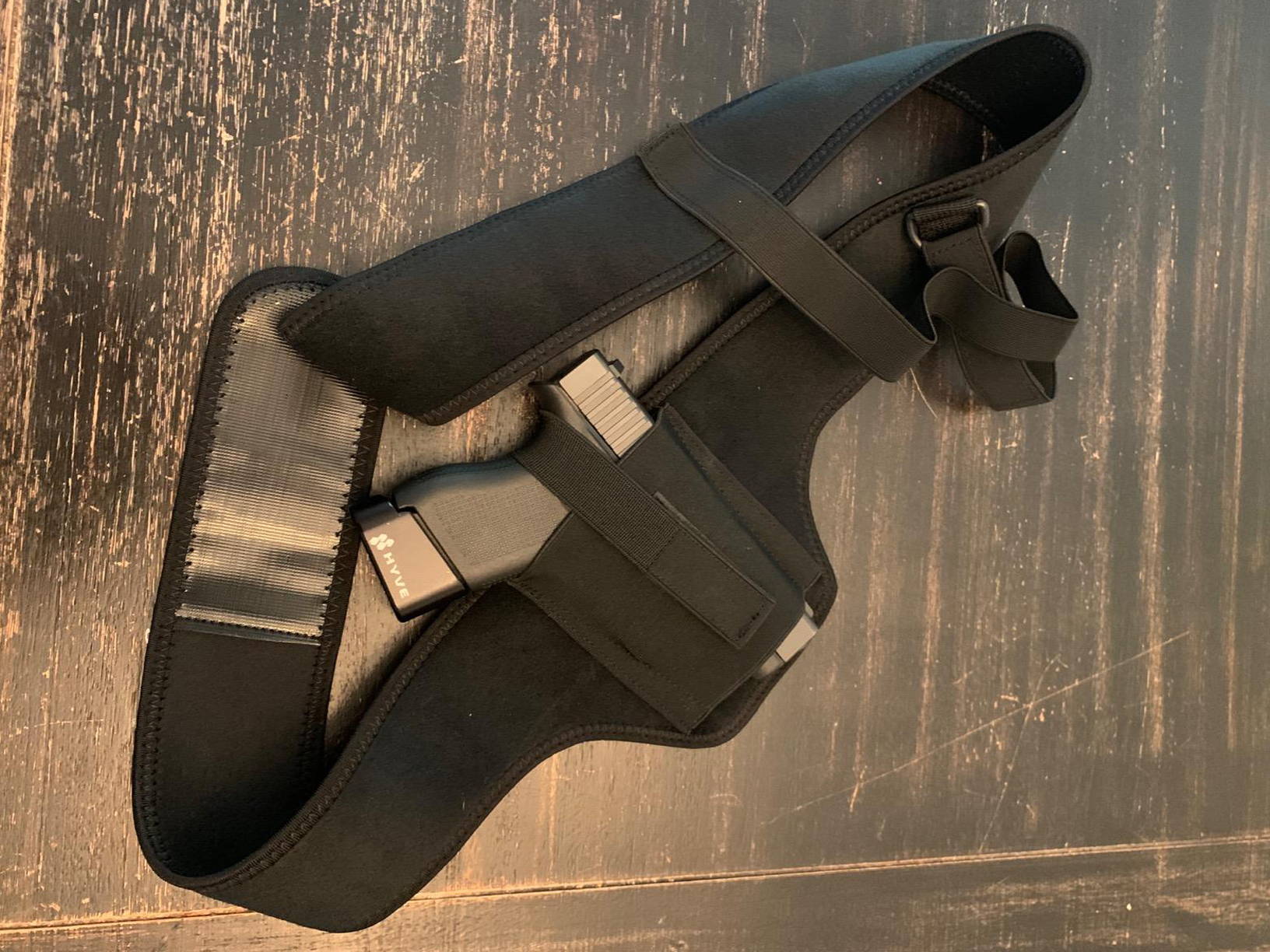 "This holster works great carrying my Glock on my long runs. It feels very comfortable and doesn't bounce around (as long as it's a smallish firearm). Super easy to throw on with a light zip up jacket on the way out the door. 10/10 would recommend if your looking for something to use while being active."
– Michael Gagne, Brookings, OR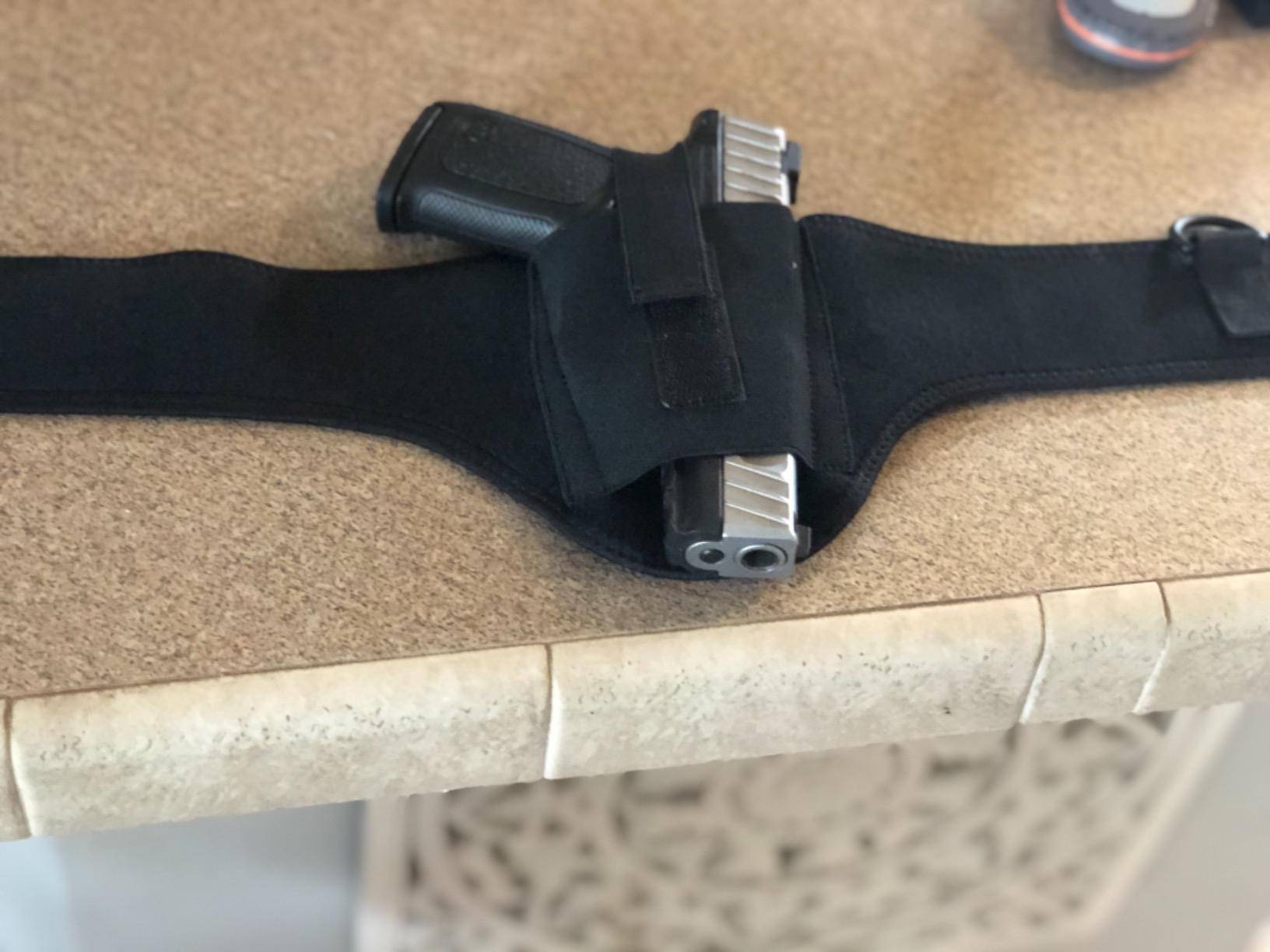 "A big guys like me can use this holster for many guns. And the best part is that it is still very comfortable all day long." 
– Jesse McClellan- Wenatchee, WA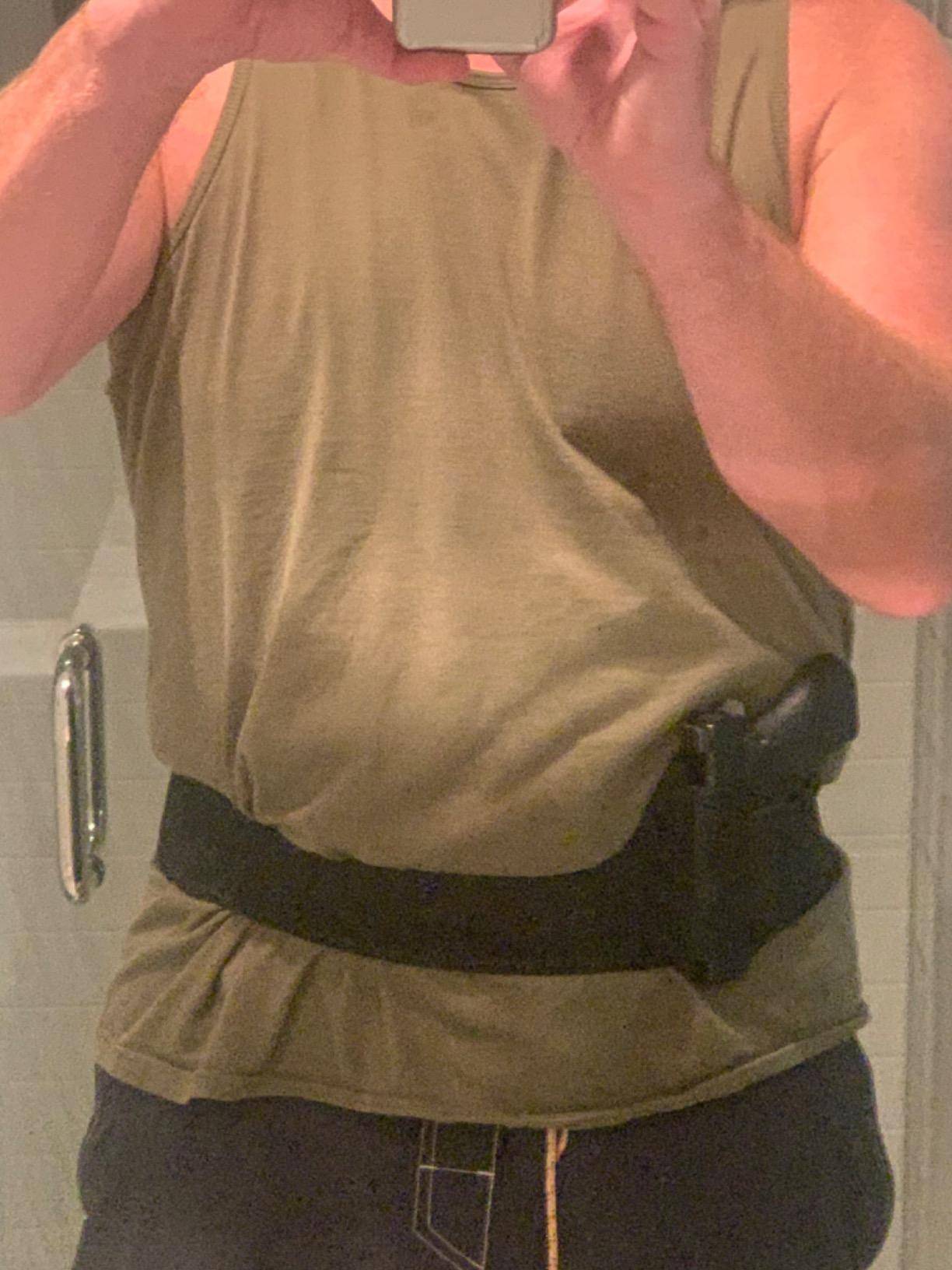 "I use this holster as a belly band holster, and it fits beautifully. Extremely easy to adjust and stay securely. If you are wearing a sweater, jacket or anything that is loose fitting or bulky, it cannot be seen. When I am at work, training or shooting range, it doesn't move too much around when I'm trying to reach for my gun. Definitely the holster for me."
– Steven Watson- Eureka, CA